One afternoon in April, as we climbed into an armoured car outside her office in Vauxhall, south London, I asked Lynne Owens, the country's most senior police officer, to describe 21st-century crime in the UK. Her answer spanned most of the next two hours, as we crawled east through the traffic to Chelmsford, Essex where, as head of the National Crime Agency (NCA), she had been invited by the Policing Institute of the Eastern Region to give a lecture on the future of law enforcement.
There was Russia's attempt to kill Sergei Skripal. A North Korean cyber-attack. Eastern European slave traffickers. Albanian cocaine smugglers. (Sensitive to singling out nationalities, Owens used the term "western Balkans"). Hundreds of billions of pounds laundered through London every year. A dramatic rise in the murder rate in the capital in four years. Historic child abuse in Rotherham. Fentanyl manufacturers in Merseyside and Manchester.
All the cases Owens cited were examples of organised crime, illicit national and transnational networks that have multiplied since the 1980s and now make an annual £1.5tn around the world and £37bn, or 1.8% of GDP, in Britain. It was to tackle this threat that the NCA was established five years ago as a national intelligence and police force – inevitably described in the press as the closest thing Britain has to an FBI. What to many might sound like a terrifying catalogue of crime, then, is to Owens, as the NCA's director-general, a to-do list. Since we spoke, Owens's caseload has expanded again to include investigations into the origins of Brexiter Arron Banks's campaign cash and how an Azerbaijani banker's wife, Zamira Hajiyeva, sustained a lifestyle that ran to spending £16m in Harrods in a decade.
That evening, addressing senior officers in a half-empty lecture hall in Chelmsford, Owens said much organised crime in the UK operated all but unchecked. Partly that was because there was so much of it. In her car, Owens had told me that the NCA's latest figures showed there were 4,629 criminal gangs and syndicates in Britain, employing 33,598 professional gangsters – numbers that become astonishing when viewed in context. The figure of 4,629 means there are more gangs in Britain than staff members of the NCA; 33,598 career criminals translates to more gangsters in Britain than belong to all three big Italian mafias.
Owens's speech, however, was concerned with why organised crime was so rampant. Testing a taboo on officers criticising their own service, she said one big reason was that the police services, as currently constituted, were not up to the job. "We need to fundamentally re-examine the policing model," she said. An ancient and fragmented structure of 43 English and Welsh county forces, some of which date back 190 years, had left Britain with little to no "capability to respond" to modern, global criminals. Without wholesale change, she added, "we are going to get left behind. We need to move."
Owens is 49 and close to six foot tall. Her toothy grin, lanky gait, south London accent and taste for pink trouser suits belie her position as a star officer at the peak of a 29-year career at the sharp end of British law enforcement. As a junior officer in London and Kent, she pursued murderers and armed robbers. While a senior leader of the Metropolitan police, she led the operation to shut down the 2011 London riots. In 2016, she was promoted from chief constable of Surrey to the NCA, and her job became chasing the most dangerous criminals of all: traffickers (of drugs, guns and people), fraudsters, the corrupt, cyber-criminals, money launderers and child abusers.
In her three years at the NCA, however, Owens's role has often seemed to be evolving into a larger, more urgent one: to wake up Britain to how it has quietly become a hub for international organised crime; and to persuade the politicians and the public of the need to transform Britain's police so that they can counter the new threat.
Not that Owens is trying to make waves. She eschews controversy, taking care not to issue statements that might embarrass political masters or upset county colleagues, through whom, as a national agency with fewer officers than West Yorkshire police, the NCA is mostly obliged to work. Instead, her views have emerged piecemeal over several years, in asides and remarks buried deep in speeches, interviews and public discussions.
A consistent theme of these appearances is that Britain is a country in profound change. "This is a shift, not a spike," she has declared repeatedly. Though she avoids stating outright that the police can't cope, another of Owens' favourite refrains is that the service's current structure and funding lacks cohesion and is wholly out of date.
This October, at a panel discussion on the future of policing at a London thinktank, she said that to fight organised crime with the police in its current carved-up state was "fundamentally flawed". A year ago, in a speech to a group of school-leavers at Lord Wandsworth College in Hampshire, she went further, stating that it was "absolute madness" to tackle 21st-century global crime with police officers deployed according to a 19th-century arrangement that celebrated the sovereignty of, among other places, Northumbria, West Mercia and Dyfed-Powys.
In an interview with the BBC's Today programme this October, Owens also suggested that she was willing to lead the campaign for change. While her day job was running the NCA, she said, she saw her "fundamental leadership responsibility" as making sure the whole system of British policing was capable of taking on organised crime.
Owens's diagnosis is disturbing. It is also part of a chorus rising from within British justice warning of systemic police failure. In the last few weeks, the home affairs select committee reported that under-funding risked making the police "irrelevant", security minister Ben Wallace sounded the alarm on "sharp suits" and serious and organised criminals able to "swan around the capital [and] think they are above the law" – while the NCA itself published data showing that organised crime harms more people than terrorism.
All of which poses an urgent question: if police and politicians can agree that Britain's police is broken, why is no one fixing it? For the NCA, and Owens, there is a more existential challenge: can a single young and underfunded agency solve Britain's epidemic of organised crime?
---
Popular perception of organised crime in Britain is anchored in fictional portrayals such as The Godfather or historic villains like the Great Train Robbers – and there was once some truth to these legends. In the first decades of the 20th century, the gangs that held sway over parts of London or Birmingham, including the real-life Peaky Blinders, tended to be hierarchies based around family or ethnicity, making money from robbery, protection, casinos and wartime black markets.
In the 1980s and 90s, gangland transformed. An explosion in counterfeit goods and drugs – particularly cocaine – and an eased flow of money, communications, commodities and people propelled the rise of flexible, horizontal criminal networks that displaced small family operations. According to the last Home Office National Security Capability Review, organised crime has since "grown faster than any country has been able to respond to it" and now has "a daily, corrosive impact on our public services, infrastructure and reputation" sufficient to endanger national "security and prosperity".
While these new forms of crime defy old stereotypes, for those who know where to look, signs of it are all around. Every year, Britons unwittingly drink millions of bottles of untaxed Italian wine, smuggled in by the Calabrian mafia, the 'Ndrangheta. Farmers and owners of empty factories who wake up one morning to find their land buried under tonnes of rubbish are victims of an illegal waste disposal industry worth billions a year. Owens points out that when you get your nails done cheaply in a new salon, or your car washed by hand at one of thousands of pop-up garages in car parks across the country, there is a good chance that you are being served by someone who has been trafficked. Many of the workers picking fruit and vegetables on farms across the UK are also indentured labour. The NCA registered a 35% rise in reports of slavery in the UK from 2016 to 2017.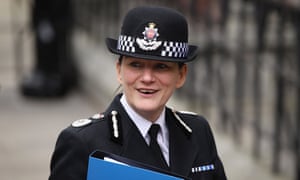 In the cities, ex-military eastern European and Baltic state gangs are behind a spate of thefts of prestige cars stolen at night, driven to the ports and dispatched overseas before the owners wake up. In the countryside, other groups target agricultural machinery such as mini-diggers, which they break into parts and export. In August, the Met revealed that in the past two years it had arrested 75 Chilean burglars flown over by unidentified Latin-American bosses to break into upmarket British homes. Ironically, the gangs were targeting exactly the kind of anonymously owned, often empty investment properties that the NCA sees as plain-sight evidence of the hundreds of billions of illicit pounds being laundered through the UK every year.
Technology has enabled whole new illicit industries. Fraud, mostly online, is at an all-time high of 3.4m thefts of a total of £193bn in 2017. Other kinds of cyber-crime include Wannacry, a piece of North Korean ransomware that paralysed much of the health system for four days in May 2017, and online child sex abuse, which rose 700% between 2014 and 2017 and now draws a British audience of 80,000, equal to the entire UK prison population.
Perhaps the most visible manifestations of organised crime are the violent turf wars between drug gangs, which help explain how homicides in London had hit 123 by 19 November this year. Drug deaths, too, are near an all-time high – partly due to the introduction of ever-purer cocaine and fentanyl, which can be 100 times as strong as morphine – killing 2,503 in England and Wales in 2017. The NCA is also grappling with "county lines", the term they give to a new tactic of urban gangs expanding into small towns. Typically, the gangs will use children to transport drugs out of the city, then set them up with a mobile phone (the "line") in rented flats and houses as one-stop pop-ups for narcotics and prostitution. The NCA previously identified more than 1,500 such "lines", each of them earning £3,000-£5,000 a day, but Owens recently put the figure even higher, at close to 2,000.
To career officers, the explosion in organised crime is no surprise. Britain's police have fretted for more than a decade about their inability to catch organised criminals. In a 2005 report, Closing the Gap, inspector of constabulary Dennis O'Connor noted that while overall crime was falling, organised crime was rising steeply but that, nonetheless, "typically less than 6%" of crime groups were targeted by police.
Why? Because, in some cases, to outwit a fractured police service, all a professional criminal needs to do is cross a county border. And because, by popular demand, the police have remained resolutely local. By its very nature, says Mike Levi, government adviser and professor of criminology at Cardiff University, organised crime is rarely as visible or disturbing as the disorganised variety: public drunkenness, say, or noisy neighbours. Even if police are asked to address it, they are generally tasked with tackling the symptoms – knife attacks, a drug squat – not the cause. "What a lot of people want out of their police is local attention," Levi says. "That's got nothing to do with the work of the NCA, and from the public's perspective, that's perfectly reasonable." And since police legitimacy and political power ultimately depend on delivering what the public wants, says Levi, what we have had until now is "a local police … that's no help at all in dealing with transnational organised crime".
---
Owens comes from a family of police officers. Her brother is a senior public order officer in London and her father, Edward Crew, was chief constable of the West Midlands from 1996 to 2002. Growing up during the 1970s and 1980s, a time when the British police had a reputation as a macho, masonic closed shop, Owens says joining the family business "was just not on my radar – it wasn't the first career choice for a woman". After achieving "pretty average" GSCEs and A-levels and dropping out of university, she found work in London as an insurance claims investigator.
On a lunch break one day in 1989, she spotted a recruitment banner outside the entrance to the Met's headquarters at New Scotland Yard, around the corner from her office. Owens signed up on a whim, underwent 20 weeks of training at police college and was made a beat constable in Catford, south London. Over the next two years, she collared burglars and after-hours brawlers, was treated in hospital for a bite from a Rottweiler and won a bravery commendation for overpowering a man with a knife while unarmed herself. After passing her sergeant's exam, she graduated to murders and armed robberies in Kent. The more serious the crime, the more Owens found she liked it. "There is no better feeling than the sense of achievement and joy when you can look a mum in the eye and say: 'He is never going to get to you again.' Every murder I dealt with, the murderers are still in prison."
After further promotions and a spell in Surrey, in 2009 Owens moved back to the Met where, as deputy assistant commissioner and assistant commissioner, she ran day-to-day policing in the capital, then graduated to overseeing all firearms squads, riot police, dog units and emergency response teams, before moving up again to managing all specialist crime, including murders, rapes, child abuse, slavery, kidnapping and contract killing. At the Met, Owens prevented a series of protests planned to disrupt the royal wedding in April 2011. That August, she commanded the operation to end four days of rioting.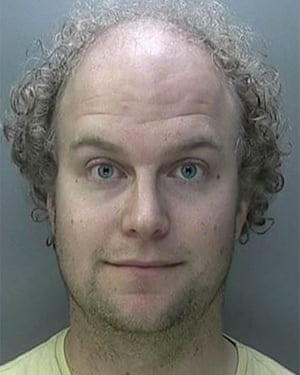 It was the following year, while giving evidence on relations between officers and the press to the Leveson inquiry into the media, that Owens first hinted that she believed that one of the world's oldest and most storied police services, for which she had worked most of her life, was becoming archaic. Her argument rested on the uncontroversial notion that the world was more complicated than 1829, the year the Met was founded, or even the early 1990s when she was chasing housebreakers through the streets of south London.
If the UK's liberalisation in the 1980s made London a centre for global commerce, Owens and her colleagues were noticing it made the city just as attractive to international crime. Globalisation and technology were allowing professional criminals to evolve into an international trillion-dollar monster of shifting alliances and ever-adapting enterprises – and Britain was a hub for all of it. To Leveson, she said the changed environment demanded greater police collaboration with the public. Remarking on Britain's position as the second-biggest exporter of fentanyl in the world, Owens told fellow officers in Chelmsford: "That's not the proud, trading nation we want to be." In interview, she said that an era of financial crises, job insecurity, political scandal, terrorism, Brexit and austerity made a robust, collective response to organised crime necessary to shore up public trust. "Last year was a chaotic year," she said. "Six terror attacks, Wannacry, Grenfell – it did feel a little devastating. We need to keep up."
That big-picture vision is rare enough among police officers. Owens's willingness to articulate it, and to call for the centralising reforms needed to address it, is what marked her out as a candidate to lead the NCA, said board member Nick Alston. Her drive and analysis, he said, make her "one of the most influential police officers I have seen over a number of generations".
---
Asignificant obstacle to Owens's ambitions is that she heads an agency established, at least in part, as a cost-saving exercise. After the Closing the Gap report, in 2005, the National Crime Squad was expanded into the Serious Organised Crime Agency (Soca), which in 2013 grew into the NCA. With 4,200 staff, including 170 overseas, and professionals from the police, intelligence, academia and social care, the government presented the NCA as an expansion. Really, it was a contraction. Although it absorbed most of the functions of Soca, the Child Exploitation and Online Protection Centre, the Missing Persons Bureau, and parts of the National Policing Improvement Agency and the UK Border Agency, the NCA inherited only half their funding. Today, its annual budget of £454.4m is just 3.7% of Britain's annual spending on the police.
Owens predicts the NCA will eventually double in size (though, more immediately, its budget will be cut by £10m in 2019). It is also due to add a national crime data collection and analysis centre which, in another disturbing anomaly of over-localisation, Britain does not currently possess. But even an NCA of twice of the size would struggle, given its almost limitless remit and the manpower required by each case. The ongoing child abuse inquiry in Rotherham, for example, in which there are 1,510 victims and 110 suspects, employs 144 officers. In February, Paul Williamson, the NCA's senior officer in the investigation, said he needed 100 more.
Because the NCA was always intended to work through other forces – unlike the FBI, whose officers supersede county sheriffs or city police departments – a head count might be misleading. But several visits to the NCA's Vauxhall headquarters this year revealed core missions that were understaffed and an agency struggling to retain people. NCA deputy director Dan Mahoney said that until this year, NCA officers had a £5,000-£15,000 pay gap relative to regular police in equivalent jobs. That helps explain an annual NCA attrition rate of 8%, rising to 20% in cyber-crime (a lucrative specialism in the private sector). NCA board member Nick Alston is blunt: "The NCA has never been properly enabled." For Levi, the government adviser, the need for more funding is "obvious", but it is also a fair to ask whether any agency could ever match the behemoth of organised crime. "Are the police ever up to the job?" he asks.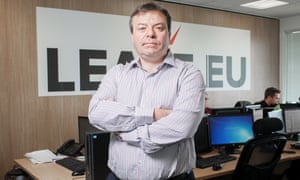 When I asked Owens to name her biggest success, she picked the case of a Birmingham internet sadist jailed in February for torturing and blackmailing 300 women across the world, without ever meeting a single one.
By convening a virtual investigation room over encrypted email and video-conferencing that included county forces, GCHQ, the FBI, the US Department of Homeland Security, the Australian Federal Police, Europol and private businesses, the NCA managed to show that the same individual was behind three of the most notorious avatars using dark web "hurtcore" sites, and also posed as "Liz",using online classifieds to buy nude or topless pictures, with which they then blackmailed the senders. Altogether, this person had 50 email addresses and 70 online identities, and had abused and tortured at least 50 women and girls in the UK, and had made contact with 250 more overseas. The degree of sadism was excruciating. Owens said "Liz" would force victims to "hurt their bodies, eat dog poo, lick toilets, insert things into themselves, rape their own children. Liz videoed all of it." Seven of Liz's targets had attempted suicide.
In March 2017, the investigators, using a handful of techniques they cannot disclose, were able to identify an IP address, which led to Matthew Falder, a 29-year-old Birmingham University geophysics professor and Cambridge graduate whose girlfriend, parents and friends had no knowledge of his online life. In February, Falder was sentenced to 32 years in prison for blackmailing 137 women and girls into torturing and sexually abusing themselves. (In October, his sentence was reduced on appeal to 25 years.)
For Owens, the case was proof of concept for the NCA's centralised, coordinating approach. "Falder is not only the best example of how we can do better, it proved a new capability," said Owens. "But we don't need 43 forces doing it. We need one." Yet Falder was not an organisation, nor even a gangster, but a single man whom it took scores of officers around the world years to find. In that sense, the case also can't help underline how outmatched the police are by new types of crime and criminals.
The NCA's near-infinite mission poses other problems. For one, it makes it hard for the agency to define itself, to itself and others. Organised crimetakes many guises – from a tight Italian clan to a group of hackers who never know each other's names and coalesce for mere hours. "Some criminologists think it's a complete illusion to talk about organised crime," says Levi. With an enemy so difficult to describe, he adds, "it's not obvious to most people what the NCA does".
The picture is further muddied by the fact that other forces already pursue organised crime, as do 10 regional organised crime units and a multitude of financial agencies, such as HMRC and the Financial Services Authority. Asked to delineate his work from the NCA's, a senior Met detective who pursues drug dealers and money launderers demurred: "To be honest, I'm not sure what they do."
Anna Sergi, an Italian criminologist who spent six months at the NCA, says this overlap has left the agency's purpose unclear: "If you're going to take over [the fight against organised crime], take it over. Don't just take over a little bit." Trying to do too much with too little leads to internal confusion, she adds. "You are trying to create an organisation made up of police officers, national security officers, financial investigators, social workers, psychologists, behavioural scientists, all coming together with their own backgrounds to create a security agency. On a low budget, expecting fast results, this is a real challenge."
The NCA's modest funding and inner muddle are on display at its headquarters, two non-descript low-rise buildings near the train line in Vauxhall. "The organisations that formed the NCA suffered massively from under-investment," says deputy director Mahoney. "Down where my office is, even the heating and lifts don't work."
Inside, plain-clothes and undercover officers work with civil servants, agents on secondment from UK intelligence agencies, technology and surveillance specialists, a victim support unit of social workers and school and business outreach specialists. Other NCA staff are based either at its other "overt" offices – in London and Warrington – or its clandestine ones. To explain how the pieces fit together, the NCA has used an organogram that indicates seven separate directorates under Owens. It has also used a diagram that divides the NCA's work into three themes: commodities (drugs and guns), prosperity (money laundering, bribery and fraud) and vulnerabilities (child abuse, people trafficking, slavery).
At a meeting for heads of department, Owens exhorted her staff to unite behind the task of building a new crime agency that would "feel as different as we want it to feel". Still, given its multiple missions and poor resources, she was candid about how out of reach that was. "We know we don't have enough people who can do cyber investigations," she said. "We know we don't have enough people who can do financial investigations. We know we don't have enough people who can do CEOP [child exploitation and online protection] and vulnerable witnesses."
---
In 2016, after an inquest into the Hillsborough disaster found 96 people were unlawfully killed, and that, for two decades, the police covered up the blunders that contributed to those deaths, Sara Thornton, chair of the National Police Chiefs Council, wrote in the Guardian that a key police flaw was "a culture that can be defensive and closed … which struggles to learn from failure … The tendency to avoid straight answers at best, and at worse to hide the truth."
Owens has spoken about the need to change this culture, replacing old-style insularity and hierarchy with one of her favourite phrases, "two-way handshakes". At the NCA, she has diluted a traditional rank-and-file of white males unskilled in languages, finance or the internet with women, young people and staff from diverse backgrounds. The opposition such reforms might draw from the broader police service was made plain in the weeks after her appointment to the NCA when Kevin Hurley, police and crime commissioner for Surrey when Owens was chief constable, released letters he wrote to Her Majesty's Inspectorate of Constabulary and the then home secretary Theresa May about Owen's time in Surrey. Hurley stated he had "lost confidence" in Owens's leadership, accusing her of "moral cowardice" by blaming junior officers for Surrey's poor record on sex attacks, and added he had been considering firing her before she was elevated.
Hurley's main complaint seemed to be that he was not consulted on her promotion. But he also appeared to represent the closed, macho culture that Owens wants to change. His Twitter biography features a picture of a bloodied police vest and the description: "Ex cop & soldier. I've seen many broken, bleeding victims. The truth matters; so do the weak & vulnerable."
Still, the biggest flaw in Owens's campaign to transform Britain's police might be that, for 29 years, she too has been a part of that defensive, closed culture. Although she implies dramatic change, she does so with as little drama as possible. Although she describes an alarming scenario, she does not sound the alarm. Where she might demand wholesale reform and more money, what she actually says is: "What we are not yet doing is building the capacity and capability. There has to be a different response. The whole system needs a different approach." When I ask her why she hesitates to call for a British FBI, Owens replies by email in typically guarded fashion. She is working to achieve change "through a negotiation and refocus of priorities". In her speech in Chelmsford, she told her fellow officers that for chief constables and police and crime commissioners in England and Wales to place the national interest above their own by merging forces and sacrificing jobs and budgets would "take a level of maturity that I am not sure we have previously achieved".
Levi, the government adviser, says that, like all career officers, Owens is a prisoner of the service that made her. "Everyone in the system is looking for positive PR and tolerance of criticism has gone down over time," he said. "It's very much 'if you ever want to eat lunch in this town again'. It makes [calling for change] very hard."
A home affairs select committee hearing on the future of policing in June was Owens's best platform to date to wake up the country to organised crime and the related crisis in its police. She had significant support. Police minister Nick Hurd told the committee that the main problem with Britain's police was "how you drive change across a fragmented system". Appearing alongside Owens, National Police Chiefs Council chair Sara Thornton and the Metropolitan police commissioner, Cressida Dick, agreed with the need for more centralisation. While "we do our best to work around" the county system, Thornton said, "the weakness is apparent when you listen to Lynne". Dick added: "We wouldn't start here. It's quite a curious configuration. It puts a lot of barriers in the way of change and development."
When it came to Owens's turn, she said: "I am suggesting to the committee that the current structure of funding and governance doesn't meet a need." Without change, the UK "will not deal with the threats we are currently facing". Later, she tried again. "I'm sorry to sound like a broken record, but … we need to think of [policing] as a system. One of the other reasons [organised crime] has grown exponentially is that 43 forces … haven't always had the capability" to make an impact, she said.
When the committee published its report in late October, it agreed that "the current allocation of responsibilities in policing at a national, regional and local level is broken, and in dire need of review". But whether because Owens's qualified language had muted her message or whether because, whatever she said, a group of politicians was always going to champion local policing, the committee concluded the solution to crime in 21st-century Britain was a better neighbourhood service. Not once during the time Owens sat before them did a single politician even utter the phrase "serious and organised crime".